"I went on amazon and bought all the top books on baby sleep and development. I..."
– http://www.reddit.com/r/beyondthebump/comments/1cqnc1/i_read_all_the_major_books_on_baby_sleep_here_is/ (via starcrossedkayla)
The Secret Pregnant Founder
Pregnant. That was my big secret when I was pitching (and winning :)) at Women 2.0 a year ago. Not only am I a female founder, I've also led my startup while becoming a mom at the same time.  I wish we didn't have to have this debate so I could be working instead of writing my story. I wish there wasn't any bias in Silicon Valley. I wish I didn't have to think carefully...
The Case of Teeny Avatars - When Design Follows...
Sometimes it's so easy in Photoshop to re-design an app screen and change the size of an element: "Look at those teeny avatars! Wouldn't it be better to make them 30px high instead of a measly 25px?" And with a quick drag of the transform tool, your design is more beautiful and you go home happy… Until engineering wants to shoot you. As it turns out, all those...
Getting Hubby to do Laundry
I've noticed that doing the laundry is a habit with a peculiar trigger: running out of clean underwear.  2 Christmases ago, my mother in law bought my husband a kilo of new undies, and now that I think about it, I've been the one doing laundry ever since.  So instead of a "talk" about getting husband to do more chores, I'm going to do a little shopping so that...
a blog by pud: Mass-Unsubscribe From Junk In Gmail →
Brilliant! My inbox just got so much cleaner. pudjam666: Here's a clever way to mass-unsubscribe from spam, marketing emails, newsletters, and other stuff you don't want clogging your inbox. In Gmail, do a search for "label:inbox unsubscribe OR email preferences OR subscribed OR newsletter" (without the quotes) Select (checkbox) the emails you want…
The ONLY Beauty Secret
Yes, you too can look like the face on the current cover of Vogue. All it take is a little "Fotoshop by Adobé." via Li Llinares
Kickstarter - She Means Business: A Documentary...
Join me in backing this documentary on women entrepreneurs on Kickstarter. Let's get more women's voices out there!
BRYCE DOT VC: A Hippocratic Oath For Software... →
brycedotvc: Think, for a moment, about the time it takes from when you wake to when you have a screen in your face? If you're anything like me that, time has dropped from hours, to minutes to seconds in the last few years. And tho we, as a startup community, celebrate apps as addictive the effects of these…
Make Something People Love (+ Design and Marketing...
Alexis Ohanian talks about design, community, and marketing in a great set of video over at General Assembly (that blissfully designy startup space in NYC). If you're doing or even thinking of doing a startup, this is required watching. Renowned entrepreneur and Reddit cofounder Alexis Ohanian will inspire you to think of unique ways to connect with your customers, and to build a...
Tech Culture - More Legos Less Punch Buggy
The farther away you are from a situation, the harder it is to empathize. If you've not been a minority in a group before (especially in a career-type setting), then it is hard to even imagine what that's like. A male friend recently came to me and told me about a childcare situation he was in where he was the only male. In this group of females, he was already feeling a bit apprehensive when one...
Typographic Dating Game - Match Typefaces
I always struggle trying to figure out what typefaces go together, and usually end up defaulting to clean Helvetica or humanist Lucida to avoid a faux pas. This website takes the guess work out, love it! Via Swissmiss
Dick Brouwer on why Facebook paid $1 billion for... →
My co-founder Dick Brouwer speculates on how the price of Instagram reached $1B with a very plausible scenario: dickbrouwer: There is a lot of speculation about Facebook's $1bn acquisition of Instagram. Regardless of how much Instagram is actually "worth" (value is in the eye of the beholder), here is my perspective on how it might have gone: Facebook realizes that in order to keep winning the...
"Think about this: decisive, breakthrough creative decision-making is almost..."
– - George Lois, Legendary Art Director, in Damn Good Advice for People with Talent. It's on my Amazon wishlist! via Swissmiss
Do What You Love
The test of whether people love what they do is whether they'd do it even if they weren't paid for it—even if they had to work at another job to make a living. How many corporate lawyers would do their current work if they had to do it for free, in their spare time, and take day jobs as waiters to support themselves? - From How To Do What You Love by Paul Graham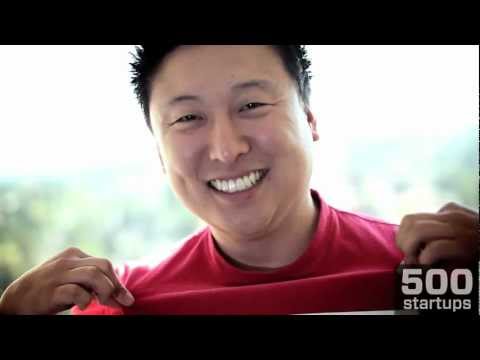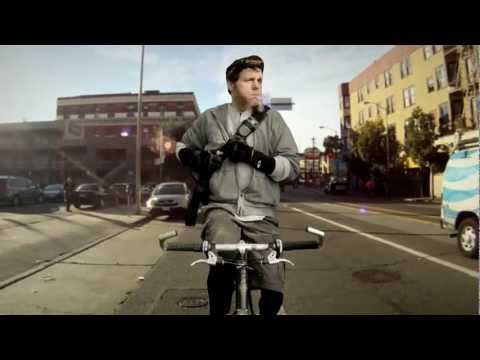 The Startup Curve
So true. Via Swissmiss, shared by Fred Wilson, and originally created by Paul Graham.
"If you want to take on a problem as big as the ones I've discussed,..."
– Paul Graham in Frighteningly Ambitious Startup Ideas.
Are You a Woman in Tech? Share your Story.
Ira Glass on the Secret of Success in Creative...
Ira Glass on Storytelling from David Shiyang Liu on Vimeo.
Kickstarter - Designer Founders: stories by... →
Join me in backing THE book for designers. This book is the equivalent of Founders at Work, a collection of interviews and stories of startup founder who are also great designers. Tech focused Silicon Valley has always lauded the engineers. Now it's time for the product designers to be celebrated. Afterall, doesn't every product or website need to be designed? Back it on...
Watch
I love this talk. In 2010 we spent 9 months traveling around the world, living out of a shared carryon. I had 2 pairs of shoes and 3 outfits, and felt a lightness and freedom I'll never forget. Now that I'm back and settled into Palo Alto, I know that when it feels like I need a bigger closet, I just need to get rid of clothes. 
The birth of Copy Paste: Susan Kare sketches the...
Ever wonder how copy /paste icons came to be? Susan Kare was an artist working with Steve jobs on the Macintosh. Armed with a pink marker and sketchbook from University Arts in Palo Alto, she created the first famous set of icons that made computers human. Take a look at the rest of them on PLoS Blogs.
How to Ask for An Intro
Great advice from Camilo Acosta from PaybyGroup, one of the startups in our batch at 500 Startups. When asking for an intro, you want to make it as easy as possible for the person you're asking to connect you. Type up an email they can just forward, like the one from Russell D'Souza from SeatGeek below: Hi [Person making intro], Things at Seatgeek are going well. We've been...
1 tag
SEO Tricks from Patio11, aka Patrick McKenzie
We just had Patrick McKenzie, better known as patio11, at 500 Startups give us better SEO advice than I've learned in 3 years. I learned so much I wanted to hug the guy. Here are some of the best nuggets. If you have zero clue about SEO, start with the SEOMoz beginner guide. "Your website is just what I'm looking for!" Use Google Adword's keyword tool to come up with...
Designing Spicy Tuna
Finally learned how to make my favorite thing on the planet— spicy tuna rolls, thanks to Young from GoVoluntr. People are 500 Startups are so talented, but Young stands out among them. He apprenticed as sushi chef for three months, just because he wanted to learn. It's so important to make things as a designer, and today for the first time in a while I felt like I learned a new craft. ...
Habit Labs: Startup Toolkit: How to Rock an... →
Awesome way to keep investors and advisors involved. Thanks Jen! habitlabs: Your first investors have to love you, *really* love you, warts and all, to open their wallets. At Habit Labs we've got an amazing, committed team of investors who embody the phrase "value add." Yep - they're written us checks. But investors should put up more than just money. Ideally…
New Landing Page for Tiny Review
Can you make out those blurry Tiny Reviews in the background?
Remember the iTunes Phone?
Made by Motorola, presented by Steve Jobs in 2005. 6 years ago it was a struggle just to get 100 songs in your phone! Amazing.
Space Required to Transport 60 People
Whoa. Cars take up a lot of room. Shared by Public Bikes (yes, you should buy one! I love mine).
In love with Siri, a duet
Siri is almost human with the responses she's been programmed to give. She makes us smile when she answers the meaning of life is "42" and that it doesn't matter if you're male or female in the cloud. Apple nailed it. Siri could become extremely useful in our lives (no more texting while driving), but Siri had to pass the human entertainment test. Now that we got to...
Barnbrook: Logo Inspiration for Tiny Review
Corporate identity for the 17th biennale of Sydney designed by Jonathan Barnbrook is my inspiration for the new Tiny Review logo. The theme is tiny but mighty. I'll post it on Dribble soon. Thanks to From.Us designer Daniel Hirunrusme for passing it on.
"Last week brought an additional milestone: Kickstarter backers have now pledged..."
– stuff like this makes me very happy One Million Backers » The Kickstarter Blog — Kickstarter (via fred-wilson)
The Wild Wild Stack: Jobs is dead →
dickbrouwer: A sad day. I just came across a few of his quotes that I love: From his 2005 Stanford commencement speech: "Remembering that I'll be dead soon is the most important tool I've ever encountered to help me make the big choices in life. Because almost everything — all external expectations, all…
Paris vs New York
So true. Awesome exhibit at Collette by artist Vahram Muratyan. Via my favorite Paris foodie, Rachel Bajada.
"In Holland, we have two words for design. One is vormgeving; in German..."
– Gert Dumbar Reminds me of how important it is to be like Foursquare - utilitarian but with a great game experience, rather than Gowalla, easily the most beautiful site at the time but with a game no one understood. Foursquare was ontwerpe, Gowalla was vormgeving. via swissmiss
Watch
davemorin: 100 Years Of Style In 100 Seconds
1 tag
"One of the best pieces of advice I ever got, back when I was 23 and newly out of..."
– John Lilly (via parislemon)